Coleman Cook, CFP, EA, MBA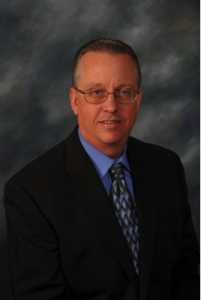 Coleman is the founder and Vice-President of Silverberg & Cook, Inc. He has over 22 years of business management experience that includes an extensive background in the hospitality industry. After completing a Bachelor's Degree in Hospitality Management from University of Nevada Las Vegas, he spent the next 18 years managing various hotels and restaurants in Southern California. He left the restaurant industry after spending 10 years as a Managing Partner at Brinker International.
Coleman entered the tax and financial planning field in 2002 after completing his Master's Degree in Business Administration from Pepperdine University. He worked with a prominent CPA firm in Huntington Beach for two years before founding Silverberg & Cook, Inc. in 2005. Coleman has been in practice as a tax advisor and financial planner for over 12 years.
Coleman has achieved the level of Fellow through the National Tax Practice Institute for taxpayer representation. Affiliations include the California Society of CPAs, the National Association of Enrolled Agents, and National Association of Tax Professionals.
Coleman was born in San Francisco and now lives in Orange County with his wife and daughter. He enjoys gardening, reading, and bicycling.
Qualifications:
Enrolled Agent, Department of the Treasury
Certified Financial PlannerTM
Bachelor of Science, Hotel Administration – University of Las Vegas, Nevada
Master of Business Administration – Pepperdine University
Financial Industry Regulatory Authority (FINRA) Series 7 and 66 license holder
Quickbooks Online Proadvisor
---
Gerri LaMonica, Office Manager, Notary Public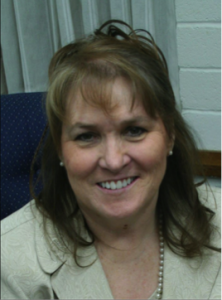 Gerri is our Office Manager and Payroll Specialist. She has been with the company processing payroll and payroll reports since 1996. Although payroll is her main responsibility, she also assists with processing of tax returns & many other miscellaneous tasks. Gerri is most often the one who will answer the phone when you call and greet you when you come in the office. You can blame her for keeping the candy dish full. Outside the office she is a piano teacher, mother of six and grandmother of 14.
---
Diana Cook, RTRP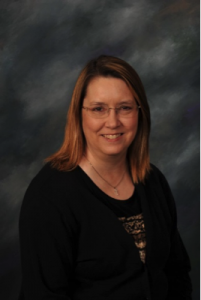 Diana is the CFO of Silverberg & Cook, Inc. Diana is a native of Huntington Beach, CA and has interacted with many different industries including sub-prime mortgage, restaurants, retail and wholesale in her 20+ year accounting career. Diana specializes in Sage accounting software, such as Sage 50/Peachtree and MAS90, as well as QuickBooks and Quickbooks Online. Outside the office she loves to garden, go hiking, and crochet.
Qualifications:
Bachelor of Science, Business Management
CTEC Registered Tax Preparer
---
Rebecca Bradbury, RTRP
Rebecca recently joined Silverberg & Cook Inc as a tax preparer. Rebecca holds a CTEC license and is a California Registered Tax Return Preparer. Prior to entering the tax field, Rebecca worked as a concierge for a high-end catering business, office manager for a religious education ministry and raised two children with her husband.
When outside the office, Rebecca enjoys outdoor activities, spending time with family and friends, and photographing nature through her travels.
Qualifications:
CTEC Registered Tax Preparer
Office Administration – 20+ years
Bachelor of Science, Kinesiology – California State University Fullerton
---
John Bradbury, RTRP
John is the newest member of the Silverberg & Cook, Inc staff. He has over 25 years of financial planning and analysis experience in both the entertainment and aerospace industries. Upon completion of his Bachelor's Degree in Mathematics/Systems Science from the University of California, John worked at the Northrop Grumman Corporation as an engineer. While being promoted to positions of increasing responsibility, he earned an MBA from the University of Southern California and moved into a business management role. As the aerospace industry began to contract, he secured a position with Walt Disney Imagineering as a senior financial analyst for the production team. During his nearly 24 years with Disney, John contributed individually and led teams in both operational and project financial planning and analysis efforts.
As the son of a naval officer, John was born at the Bethesda Naval Hospital in Bethesda, Maryland and, with his father's final duty station in Southern California, was blessed to settle in Huntington Beach. He now resides in La Mirada with his wife and two children. He enjoys surfing, golf, and reading.
Qualifications:
Registered Tax Return Preparer (RTRP)
Bachelor of Science, Mathematics/System Science – University of California, Los Angeles
Master of Business Administration, Corporate Finance – University of Southern California